Reliable, comfortable, elegant
Bracelets and Clasps
Bracelets and clasps play a full part in the unique pleasure of wearing a Rolex watch. Their ergonomics are carefully studied, while their robustness and reliability, their aesthetics and lustre are all inherent to the personality of the timepiece.
Like the Oyster case, they are the product of a complex alchemy of form and function. Their design, development and production, as well as the stringent tests they face, involve advanced technology, know-how and craftsmanship.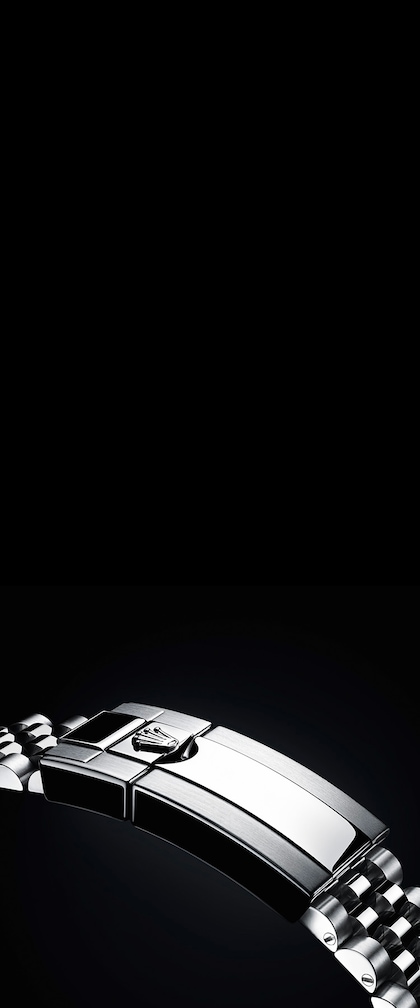 Oysterlock

Crowning security, sensorial delight

No other part of a Rolex is subject to such regular manipulation as the clasp, a tactile bond between the watch and its wearer. Few are so crucial to the security of a Rolex owner's prized possession and to their comfort.

Diving in comfort mode
Rolex Glidelock

Created from highly corrosion-resistant Oystersteel, this double expansion bracelet was designed for a life lived underwater. Its patented Rolex Glidelock clasp lets divers expand the band to about 20 mm in 2 mm increments.
This remarkable extension allows for a secure and comfortable fit over the most protective diving suits.
Iconic Identities
Oyster Bracelet
Introduced in the late 1930s, this robust metal bracelet with its flat three‑piece links remains the mainstay of the Oyster collection. It is fitted on the entire range of Professional watches, but also on some classic models such as the Datejust, Day-Date and Sky-Dweller. It can be equipped with all types of Rolex clasps (Oysterclasp, Oysterlock and Crownclasp) and can include the Easylink comfort extension link system.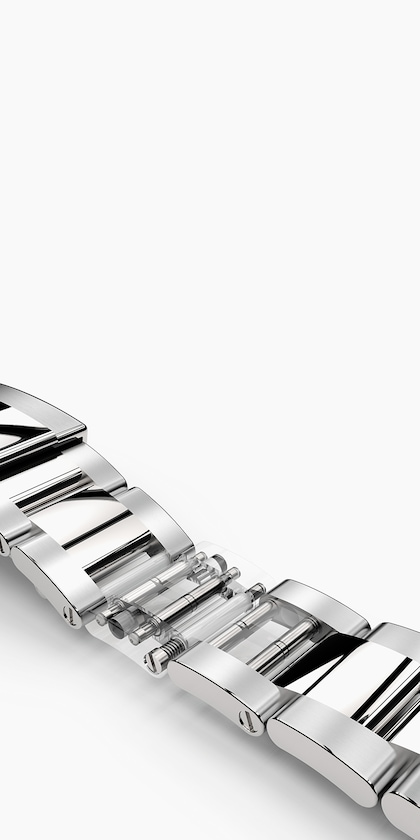 Bracelets and clasps play a full part in the unique pleasure of wearing a Rolex watch.
Iconic identities

Rolex bracelets

PRESIDENT BRACELET
This refined, exclusive metal bracelet with semi-circular three-piece links was created in 1956 for the launch of the prestigious Oyster Perpetual Day-Date. The President bracelet is still reserved today for the Day-Date and for certain versions of the Datejust for ladies in precious metals. It is always fitted with a Crownclasp, Rolex's elegant concealed clasp.

JUBILEE BRACELET
This supple and comfortable five-piece link metal bracelet was designed specially for the launch of the Oyster Perpetual Datejust in 1945. It is fitted with either a concealed Crownclasp or Oysterclasp.
Comfort and reliability

Oysterflex

At the heart of the innovative Oysterflex bracelet in elastomer developed by Rolex is a superelastic metal blade. It provides the robustness and reliability of a metal bracelet, while preserving the comfort and suppleness of an elastomer strap.