Rolex's close ties with motor racing and speed dates back to the 1930s.
Driven by a passion for performance and precision, Rolex partners the leading motor sports series, Formula 1®, as well as other iconic endurance and classic events steeped in tradition.
A GLOBAL PARTNERSHIP WITH FORMULA 1®
In early 2013, Rolex became a Global Partner and Official Timepiece of Formula 1®, the pinnacle of motor sports. Like Rolex, Formula 1® is present the world over, with races across five continents…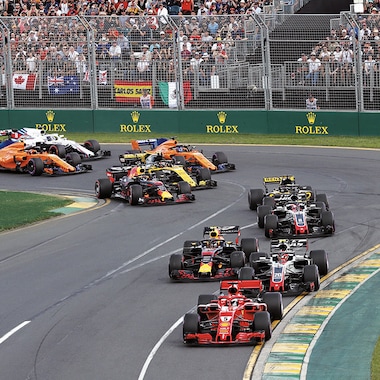 FORMULA 1 GRAND PRIX DE MONACO
FORMULA 1 GRAND PRIX DE MONACO is considered one of the greatest races and a jewel in the Formula 1® crown. It requires a combination of precision driving and technical excellence and has been a fixture on the race calendar since 1955. Winning in Monaco places a driver's name on a distinguished list that includes many all-time racing greats. Among them is Rolex Testimonee Sir Jackie Stewart, three-time FIA Formula 1® Drivers' World Champion and three-time winner of the 260,286-km Monte-Carlo street circuit.

FIA WORLD ENDURANCE CHAMPIONSHIP
Every year, the FIA World Endurance Championship (WEC) pushes drivers and machines to their limits during high-speed races held around the world. This exciting series attracts the top drivers and is backed by cutting-edge technology from leading manufacturers.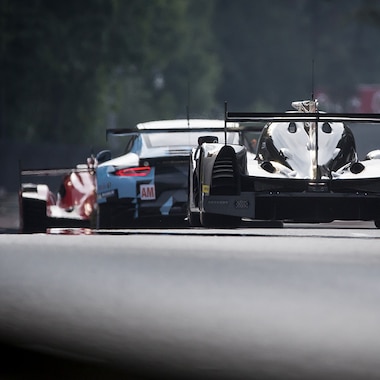 The 24 Hours of Le Mans
Engines roar and the road beneath blurs. Jaws tighten. Then relax. Concentration remains in overdrive. Strapped in by a seat belt, but there by courage. Daylight fades and night sharpens the senses. All the while, the heart is resolute. Endure.
ROLEX 24 AT DAYTONA
With a simple drop of the green flag, anticipation gives way to intense action. For a demanding 24 hours, drivers must endure competition from all walks of racing, unforgiving curves and a track only 20 per cent illuminated at night. If for any second, endurance gives way to mental and physical exhaustion, the chance to triumph slips away as fast as a speeding opponent. Drivers who remain resolute and confident in the face of danger, however, will go further than they ever have before. The 2022 edition marked 60 years of this prestigious race and Rolex's 30th anniversary as its Title Sponsor.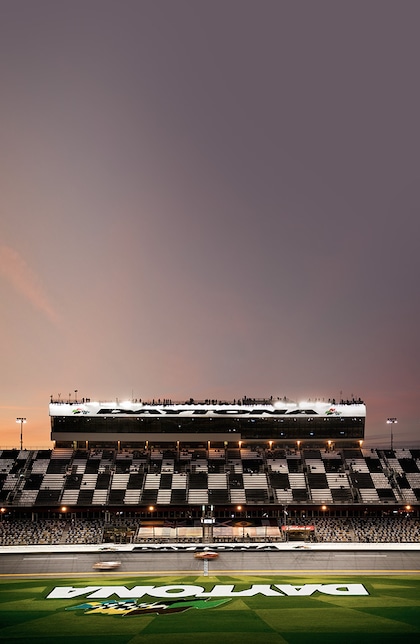 GOODWOOD REVIVAL
The Goodwood Revival is one of the most acclaimed historic race meetings in the world. It is a meticulous re-creation of motor racing's most exhilarating period, where top drivers from around the globe compete in settings painstakingly true to past eras. Here, the fast cars and flying machines of the time take you on a breathtaking journey back to the heady days that inspired the modern generation of motor sport.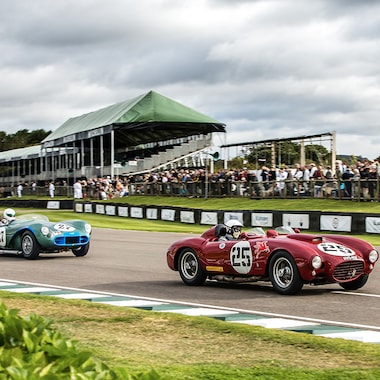 Pebble Beach Concours d'Elegance®
Since 1997, Rolex has been involved in the Pebble Beach Concours d'Elegance®, a celebration of automotive beauty and precise restoration, that, every August, transforms California's Monterey peninsula into a hub of vintage automobile excellence.
The Pebble Beach Tour d'Elegance® presented by Rolex is an awe-inspiring drive featuring classic cars display their beauty and elegance in motion. Our brand has been the event's presenting partner since 2007.
At this time of year, we also partner with the Rolex Monterey Motorsports Reunion, a four-day celebration of historic car racing, and The Quail, A Motorsports Gathering, an exclusive garden party.